Enterprise Mobility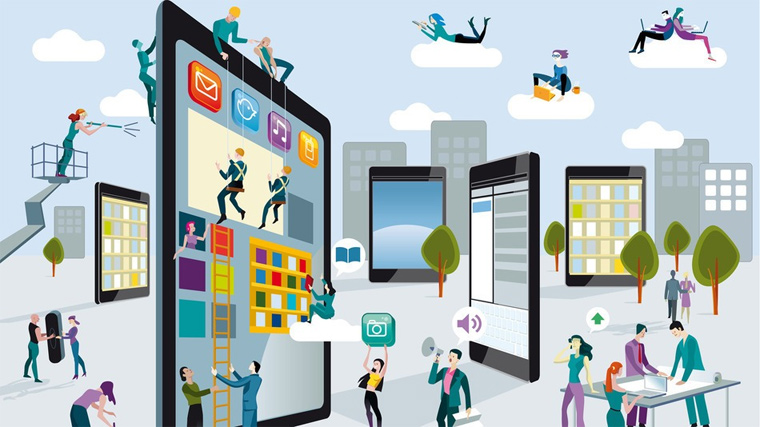 Enterprise Mobile Applications
Our society is fast becoming a world of information workers & tech savy. Having information at our fingertips all the time gives us the opportunity to optimize our own lives. Smart devices are the tools we are interested in to become more productive and more competitive
Estimated number of active cellular devices will reach 7.3 billion by 2014, which exceeds the number of people on the planet. We live in Post PC-era, these days the number of smartphones/tablets sell more than PCs. We can go almost anywhere and be in contact with our business partners and the people that we care about. Many of us have probably used phone or even an app to look up a competitive price. Mobile wallets are fast becoming become one of the methods of payments and retailers are taking advantage of this in store use of phones for loyalty programs and for precision marketing. Need for new applications on mobile device are needed as Internet of things is going to be part of our daily life chores.
For Enterprise Business Mobile Applications can
Provide better visibility on internal business processes
Offer the right products to the right customers at the right time
Improve customer loyalty, as well as the top and bottom lines of the organization
Enterprise Mobile Applications
Enterprise computing today is people centric and consumer driven.
Business Information need to be reached to Consumers for maximizing productivity in simple , relevant and straightforward to use.

Executives
Knowledge workers
Task Workers

Use SAP R/3 or ECC Business suite on Netweaver.
Challenges include
Strategy Roadmap (security ?, Devices ?, Expenses ?, Compliance ?)
Infrastructure & Set up
Applications build and Support
Popular Computing Paradigms

SAP Mobile Application
SAP Technologies provide framework to build Enterprise Mobile Applications
SAP NetWeaver Gateway to create OData Web service
SAPUI5 to render mobile client HTML/Javascript based User Interface
Eclipse IDE to develop with SAP Cloud, HANA and Android Plugins
Phonegap (Cordova) Open source libraries to create Hybrid applications for iOS , Windows and Android devices
SAP Mobile Cloud Platform provides enterprise security, logging, device management features.